I created a new Poke Card set for nouns that includes 2 specific noun topics. The first topic is concrete/abstract nouns. The second is singular, plural, and collective nouns. Answers are included (make sure you mark them on the back before you hole punch) as well as extra blank cards at the end.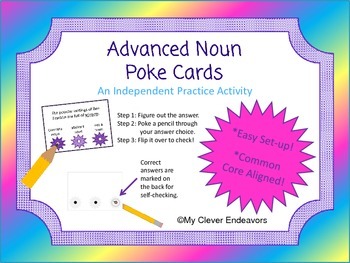 Check them out at my TPT store when you get a chance.
Any requests for Poke Card topics? Feel free to post in the comments or email me at MyCleverEndeavors2@gmail.com.
Have a great week!